I hope you are all having a great Christmas Eve!! We are pretty much snowed in here in Oklahoma. It is nice that we don't have to go anywhere.
I thought this pic was classic because my son has a t-shirt and shorts on but is longing to go outside in the blizzard. Kids just don't get it. :)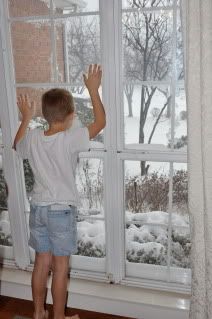 Here is a look outside my window.
I opened the door for a minute and was able to snap this pic until the wind blew me back inside.